Meet The Team
Bernie Capicchiano is an icon of the music industry, and Hammond Australia is still overseen by Bernie himself after since 1977. He and his friendly team impart professional service that is today uncommon – going out on a limb to find exactly what you're after. A very proud independent, family owned and run business offering you the best value range of Hammond organs and Leslie speakers on the market. There really is something unique about a strong family business and you will enjoy this feeling at Hammond Australia. Read some of our staff bios below.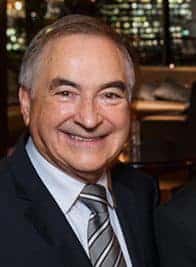 Bernie Capicchiano
The Boss
Bernie is an icon of the Australian music industry. His passion for music began at a young age, when he helped his father clean up pianos to be sold at their auction house. He's a fabulous musician and covered his rent in the 1970's by playing organ and keyboard in wedding bands. Renowned for the incredible way he conducts his business, Bernie has supported the musical development of tens of thousands of Aussie musicians.
When Bernie opened his first music store in 1977, he sold a record number of Hammond Organs. With a huge boom in the 1980's, Bernie opened 11 music stores and schools. The business moved to the Ringwood superstore in 1990 and the focus once again became organs and keyboards. Bernie is most proud of his role as the Australian distributor and authorised agent for Hammond instruments.
Bernie's favourite Hammond is his luxurious XH-200 console organ, which sits proudly in his lounge room. Here you can find him playing for relaxation, rehearsing for a performance, or giving lessons to the grandkids.
Email me at: [email protected]
Or call now : 03 9872 5122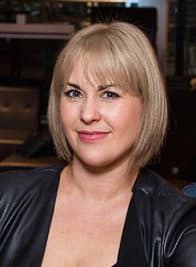 Michelle Capicchiano
Marketing & Promotions Manager
Michelle is a marketing dynamo. With experience working locally as well as in Germany and Holland, she brings passion and drive to her brands. She grew up in the music industry and has a fond love of the Hammond sound. Her studies include degrees in Marketing and International Business Trade, and she is passionate about branding, promotions and having happy customers.
Michelle studied piano and voice, and enjoys making music with her sons.
Email me at: [email protected]
Or call now : 03 9872 5122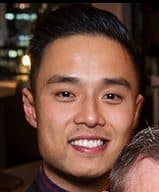 Jhonfil Roxas
Educator
Jhonfil is our most in-demand resident music teacher. He began with a degree in Piano Performance from the Australian Catholic University and, while teaching piano at Bernies Music Land, discovered a love of all things Hammond. Jhonfil is a conductor and Church Music Director, and performs regularly on Hammond SK and XK portable organs with his church group and at events. Chat to us about lessons with Jhonfil and our awesome teaching team.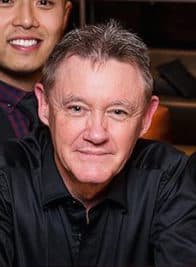 Jon Wade
Artist and Product Specialist
Jon is one of this country's most outstanding musicians. With an illustrious career in the Australian music industry as an artist and retailer, Jon is a wealth of knowledge about all things Hammond. With the wonderful support of his wife Wendy, he features in all the major jazz events and festivals.
Born in London, Jon grew up with a musical mother and listened to Louis Armstrong and loved Bessie Smith and Odetta. At a young age they moved to Australia and at 16 his father decided he should have a stable job. After refusing to be a postman, his father signed him up as an organ player for a seedy strip joint on Hindley Street in Adelaide. One night two policemen visited. The club owner grabbed Jon, shoved some money in his hand and told him to vacate immediately. He was really disappointed, but had discovered his passion in life (playing music, that is!)
Later his Father thought that he should learn a trade so he signed up to a piano tuning apprenticeship, then later took up full time study of formal piano and composition. During this time, he auditioned for the " National Youth Jazz Orchestra" and was soon playing with great musicians, including Paul Hart (accompanist for Cleo Laine), Laurance Juber (Guitarist with Paul McCartney's band WINGS), Simon Philips (International drumming legend who toured Australia with Mick Jagger), Martin Drew (Oscar Peterson's drummer), and Peter Koe (saxophonist who played on the beatles' "Sargeant Peppers" album) to name only few.
He played in recording sessions of so many different types of music: Greek pop music; country artists who liked his  "Floyd Cramer" piano style; bizarre punk bands playing in strange time; West Indian reggae bands; electronic experimental jazz; middle of the road pop; Italian bands; Turkish bands. He became well known for his "I can do that" attitude but had an underlying passion for jazz and the blues.
Early in the 1980s, he moved to the Gold Coast and held a two-year residency at the newly opened Jupiters Casino, and worked closely with jazz drummer Don Knispel and jazz guitar legend George Golla. Jon and his brother were members of the famed Daly-Wilson Big Band and he was also pianist for Channel 10 studios in Brisbane.
Later moving to Melbourne, Jon worked for Johnny Young (Young Talent Time fame) as his pianist for around two years and also for Reg Grundy Productions, recording tracks for "Neighbours" etc. He has made appearances with Jazz outfits at Bennetts' Lane, Manchester Lane and Dizzy's Jazz Club, Richmond.
Jon joined the Hammond Organs Australia team in 2016. He's well loved by Hammond owners and is an exceptional source of advice for setting up, playing and servicing Hammonds.
Email me at: [email protected]
Or call now : 03 9872 5122