Since 1976, we have had a passionate love of Hammond.
Our relationship with Hammond began with Bernie Capicchiano (Managing Director of Hammond Organs Australia) was the Manager at Allans Music in Collins Street Melbourne. Allans were the Australian agents at the time, which then changed to Pallings Sydney although Allans remained the Melbourne representative.
The first sale at Bernies Music Land (which opened in October 1977) was a Hammond organ. Bernies Music Land held the record for the most Hammond 'Sounders' sold for Christmas in 1977, with almost 150 units sold.
Bernie and his wife Doris first visited the Hammond factory in Diversy Avenue, Chicago USA.
Bernie attended NAMM in Chicago and was a guest at the dinner to celebrate the 50th Anniversary of Hammond in 1984. The dinner featured guest organist, Ethel Smith.
Bernies Music Land supported Noel Crabbe, who began production of Hammond models in Mt. Karinghi (Sydney). Over the years, the Hammond Organ Company had only very few owners. One was the Marmon Group of Companies, a conglomerate with over 600 different companies ranging from hotels to pistol shooting. In restructuring Hammond, Marmon sold off distribution rights to each country. In Australia, this was to Mr. Noel Crabbe.
Noel injected massive capital and several additional personnel to facilitate a substantial increase in market share. In 1988 he went on to purchase full international rights to the Hammond name, all patents and trademarks and all rights associated with the manufacture of Hammond organs and Leslie speakers.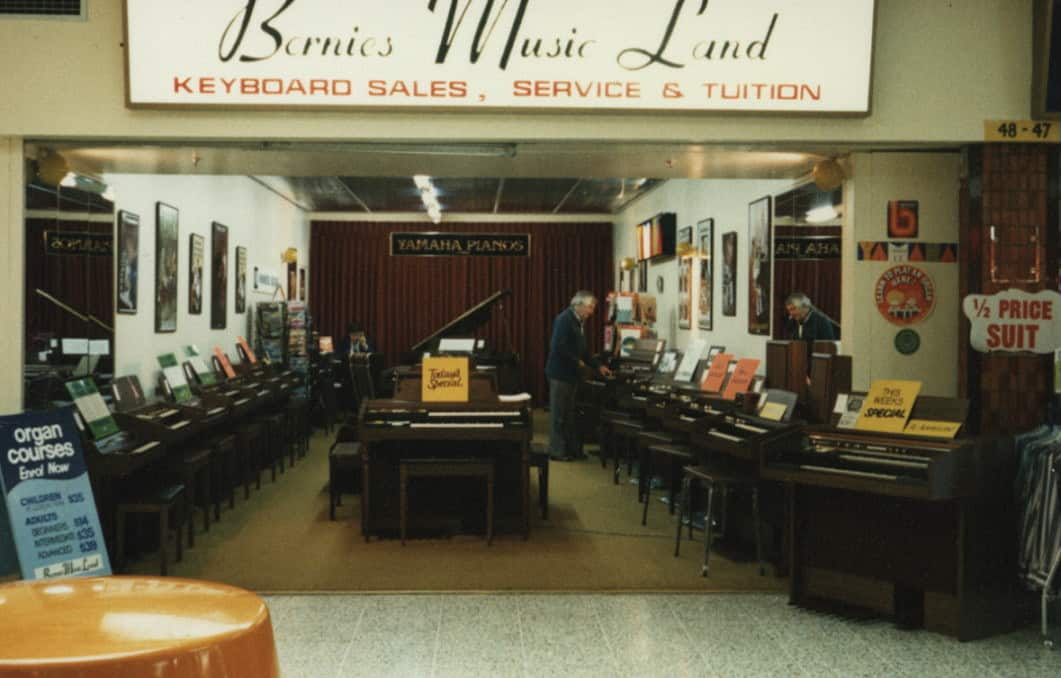 When Noel Crabbe sold the production and rights to Mr. Suzuki in Japan, he phoned Bernie and invited him to dinner in Sydney to celebrate and meet Mr. Suzuki.
Bernies Music Land became the sole authorised Australian importer of Hammond organs and formed Musico Pty Ltd as a distribution company. The image presents 2006 AMAC Trade Show with special guest Michael Falkenstein from Hammond Germany.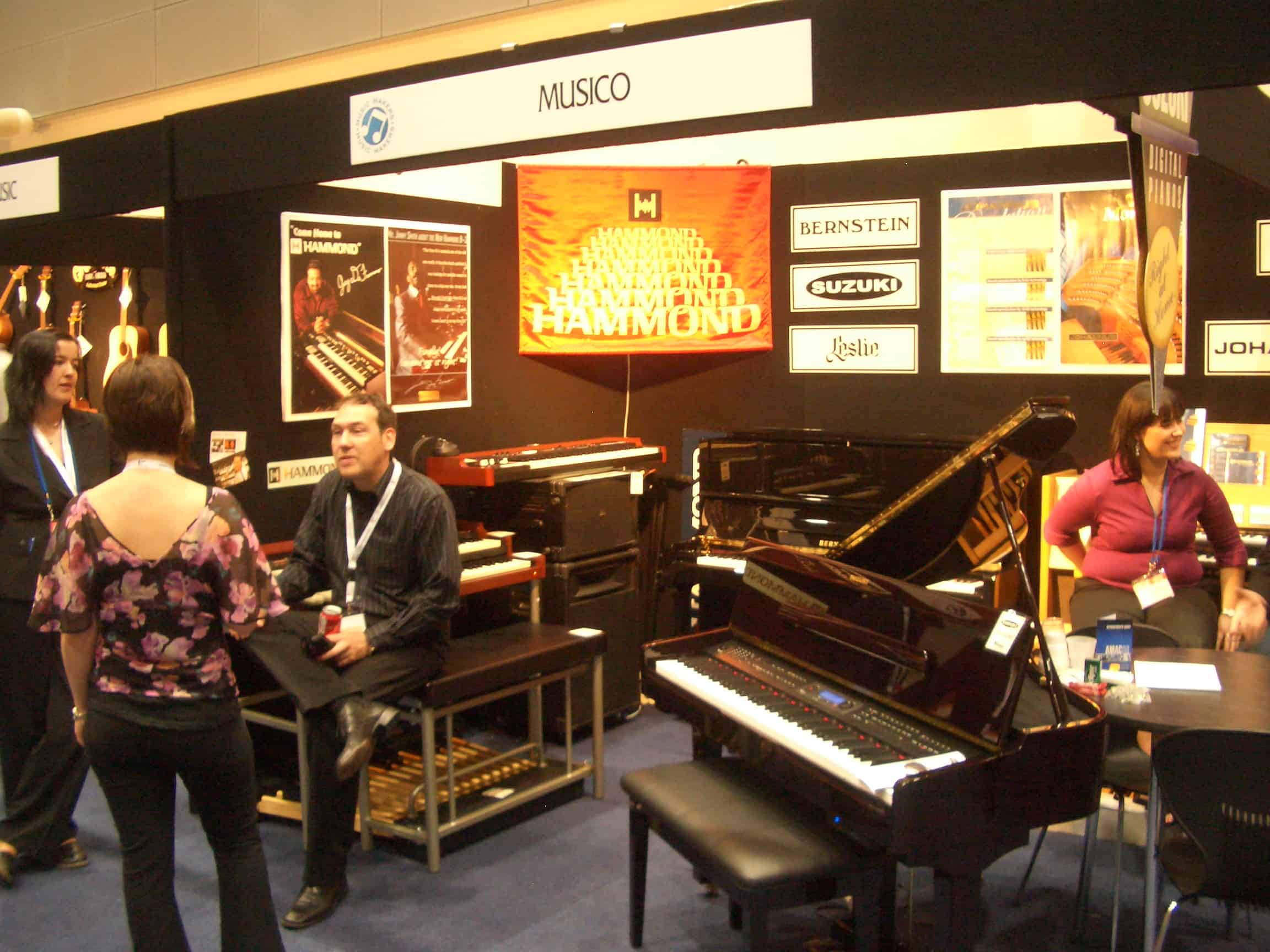 Musico's first display of Hammond organs at the national trade meeting AMAC (Australian Music Association Convention). Hammond has been displayed at every AMAC trade event since. As Hammond grows, it is now being seen at events like the Melbourne Guitar Show. Bernies Music Land and Musico Pty Ltd are highly regarded within the international Hammond family and have a strong association with the teams at Hammond Suzuki Japan, Hammond Europe and Hammond USA.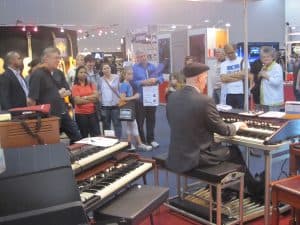 1999 – TODAY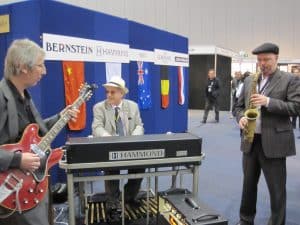 The 2010 AMAC show featured a great display of Hammond organs, with guest artists including Tim Neal (Aus) and Jon Hammond (USA).