It's been over 75 years since the world saw the first Hammond Organ, and it all started with an electric motor, invented by Laurens Hammond. Laurens Hammond was an inventor, born 1895. in Evanston Illinois. His mother was a unique woman, and sort of an inventor herself. His father was a banker, whose job afforded the Hammonds an affluent lifestyle and this enabled young Laurens to explore his fascination with electronics, leading to the birth of the Hammond organ.
Laurens was intelligent, and loved to tinker. He attended Engineering school at Cornell, served in World War I, and returned to work various jobs. But Laurens Hammond longed to be an "independent inventor", and he got right down to work.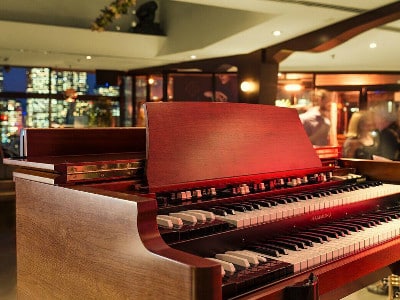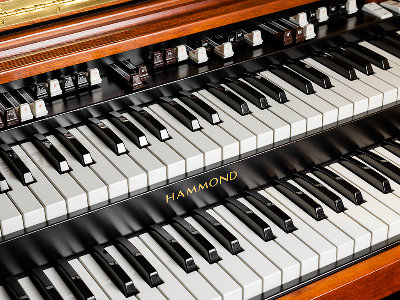 Did you know the first successful 3D movies to be shown in Theatres were the result of a system designed by Laurens Hammond? It was one of his first inventions. They're still used occasionally today; but the thing that really got things started was Laurens Hammond's invention of a synchronous motor that ran on the then-new 60 cycle electric supply.
Today we take electric power for granted, but in the 30's, the juice that came out of the wall was often unstable. Hammond's motor ran at the same speed no matter what, and it was completely noiseless. Whatever could he do with this invention? Hammond hit upon the idea applying his motor to run a clock. Because it was silent, there was no "tick-tock", and his clock was an immediate success. Many are still in use today, and have become very valuable collectors items.
Hammond organs were first manufactured in 1935. They were the first of the electronic organs, soon followed by other manufacturers such as Yamaha, Roland, Korg etc. Around two million Hammond organs have been manufactured. The organ is commonly used with, and associated with, the Leslie speaker.
The Hammond name was purchased by Suzuki in Japan in 1985. The "New B-3" model was manufactured in 2002, which provided an accurate recreation of the original B-3 organ using modern digital technology.
Hammond is imported into Australia by Musico. Read more about Musico and Hammond Music Australia.
The great depression of the 1930's caused the bottom to fall out of the Hammond Clock Company. Hammond tried other applications, like an automated bridge table using his motor to drive a mechanism dealing cards to each player. The table gave Hammond a slight lift financially, but it, too, soon faded.
Laurens Hammond often said, that when faced with having to come up with a new idea, the smart thing for an inventor to do is put together the old tricks you have done before, and maybe even use some of the other guy's tricks as well. One of Hammond's thoughts considered using his motor to generate sound. Although Laurens Hammond wasn't a musician, he loved to hear the organ when he went to church with his mother as a child. Why not try to build an alternative to the pipe organ?
When Jimmy Smith met the Original B-3, music was changed forever! Smith and other legendary artists created the soul of Hammond. Hammond's history is firmly entwined in blues, jazz, gospel, motown, and R&B. From humble beginnings from a garage inventor, the iconic Hammond sound has swept the world and todays remains a staple of creativity.
Is there any instrument that can stir the soul more than a Hammond? Gospel music is defined by it, and is there any cooler sound than a Hammond Jazz trio? Rock and Roll might be a guitarist's game, but you must add a B-3 and Leslie to evoke true soul. Blues and R&B would not be the same without it. Country, pop, rap, polka, easy listening, and ethnic music from every continent turn to the Hammond when reaching the soul is the target.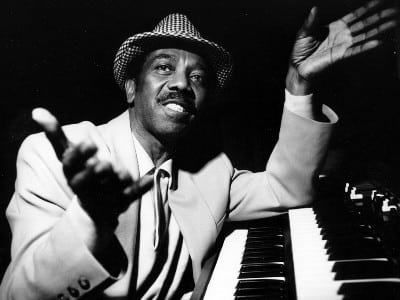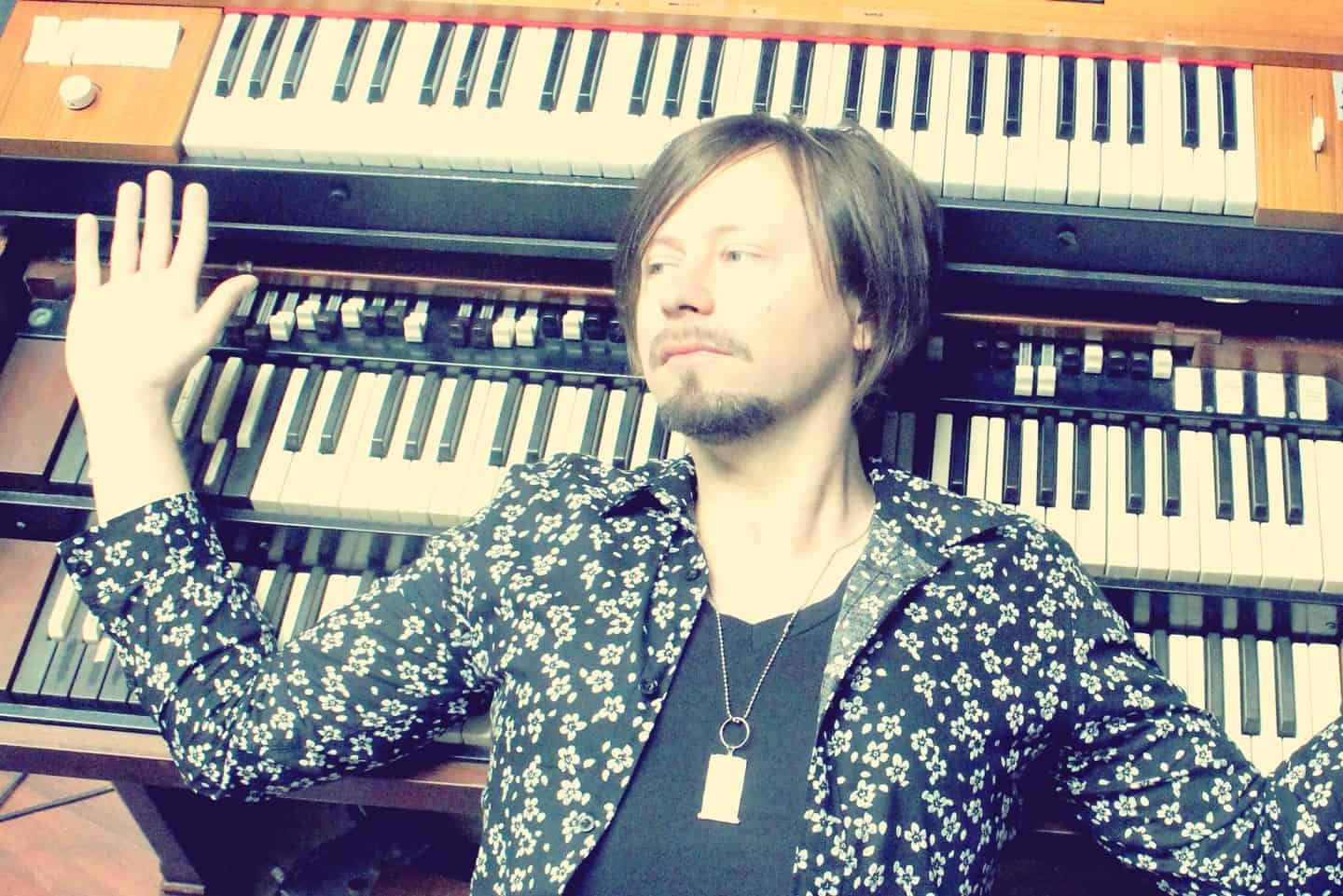 In 2002 Hammond relaunched the the B-3 after 27 years. It's a different beast, but you'd never know the difference playing it. The classic tonewheel sound is true to its roots, enhanced with digital reliability. Read here for a comparison of new and old Hammonds.
The new B-3 started a revival and catapulted Hammond into the spotlight of many trailblazing, contemporary artists, including Barbara Dennerlain, Joey DeFrancesco, Cory Henry, Lachey Dooley and more!