What an awesome day at the Melbourne Guitar Show #MGS2019, with our fabulous team of Michelle and Jon Wade plus smashing guitarist Rob Papp from Rob Papp Music. There was even a visit from the awesome Hammond player Liam Kealy!
Hammond Australia exhibited at the 2019 Melbourne Guitar Show, with a sensational display of Hammond and Leslie products, including the popular new "G" pedal for guitar.
The Heritage XK5 System drew massive attention and the stand was buzzing with crowds, thanks to the awesome funky, jazzy and bluesy sounds by our resident organist, Jon Wade, with special guest guitarist Michael Gonthier.
Checkout the Hammond Leslie Australia here
Here are the highlights of #MGS2019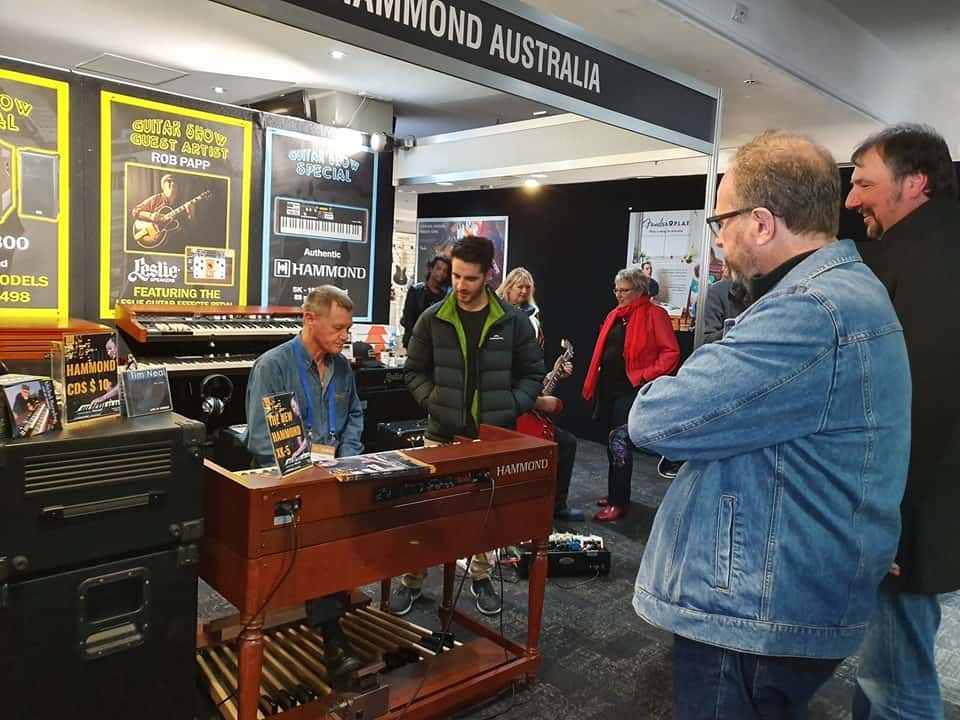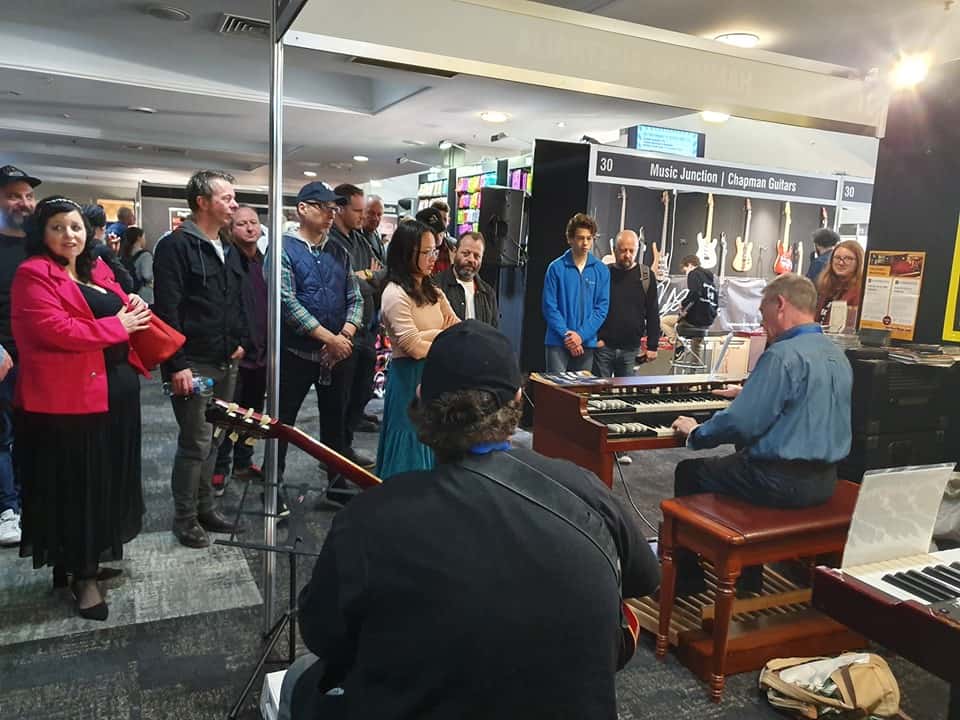 68248108_2419533791474492_4345353150782242816_n
67962888_2419534364807768_8948658790366969856_n
67876706_2421394254621779_3507520222355521536_n
67751566_2421394087955129_8085199926683762688_n
67409196_2419146854846519_3030734953638789120_n
67962888_2419534364807768_8948658790366969856_n
67422877_2419146598179878_5289871636617494528_n
67981126_2419533628141175_4691983541582430208_n